Yogesh Dudani-rishtekhojo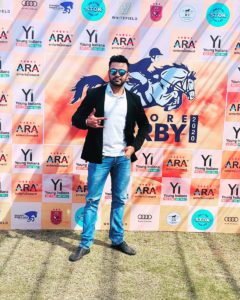 Biodata-
Yogesh Dudani
Divorcee Male
03/12/1988
Pipariya, Madhya Pradesh 461775, India
5'10"
BBA from Pune and MBA from Nursimunji University Mumbai.,
Fair
Attractive Personality, Handsome .
Not Available
Not Available
Not Available
No
Panchmarhi Road Pipariya M. P.
8717854345
Family Background-
Shri Sher singh Dudani.
Smt. Sangeeta Dudani.
None
None
None
3
None
3
Sister's Details : All Married in Reputed Family and well Settled.
Business: Pesticides Private Ltd. Factory in Mandideep Bhopal.

Partner Expectations : Girl Should be Educated, From Good Family And Homely, And Should Respect Elders.