Vishal Sachdev-rishtekhojo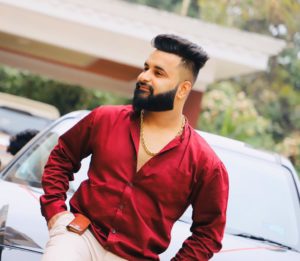 Biodata-
Vishal Sachdev
Groom
13/11/1995
2:16:00 pm
Rewa, Madhya Pradesh, India
5'7"
B.com From A.P.S. University, REWA (M.P.).
Fair
Smart
Not Available
Not Available
Not Available
No
Near Sindhi Gurudwara Rani Talab REWA (M.P.).
8717854345
Family Background-
Mr. Ashok Sachdev.
Mrs. Manju Sachdev (House Wife).
Late Shri Laxman Das Sachdev.
1
1
None
3
None
3
Late Shri Hari Ram Manchandani Sindhi Camp Satna (M.P.)
Sachdev.
Manchandani.
Sakkhar.
Sister's Details :
One Married With Mr. Dinesh Vaswani S/O Shri Ashok Vaswani, Itarsi(M.P.).
Second Married With Mr. Ravi Jivnani S/O Shri Nandkishore Jivnani, Bhopal(M.P.).
Third Engaged With Mr. Rahul Rohara S/O Shri Ashok Rohara Chandrapur (Maharashtra).
Business: 1. Metro Shoe Plaza (Footwear Shop).
2. Super Pharma Medical Wholesale (partnership), In Front Of Hanuman Temple Sirmour Chowk.
3. Lady Boss (Girls & Ladies Wear), Deep Complex Pili Kothi Road Rewa (M.P.).