Satish Israni-rishtekhojo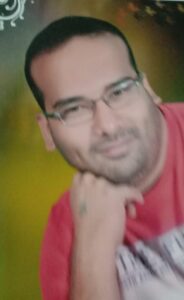 Biodata-
Satish Israni
Groom
13/03/1987
5:30:00 am
Khandwa, Madhya Pradesh 450001, India
5'11"
B.Com 1 Year from Devi Ahilya University Indore in 2005.
Fair
Smart
Business(Import In Brazil) .
Not Available
Not Available
Not Available
No
Presently in Brazil. (Native place Indore. (M.P.) ).
9617428475
Family Background-
Late Shri Mohandas Israni(Birth at Khandwa).
He is no more.
Late. Smt. Rekha Israni from Phuliya M.H.
Late. Shri, Chelaram S/o late. Pamandas Israni
None
None
None
2
None
2
sister's Details : Two Sister (Jaya Khilwani & Sangeeta oolchandani).
Grand Mother's Details :Late. Smt. Kala Devi A Religious Hindu (Sindhi) Family with soft! nature, Her Family with soft nature.
Hobbies: Pool, Music, Traveling.