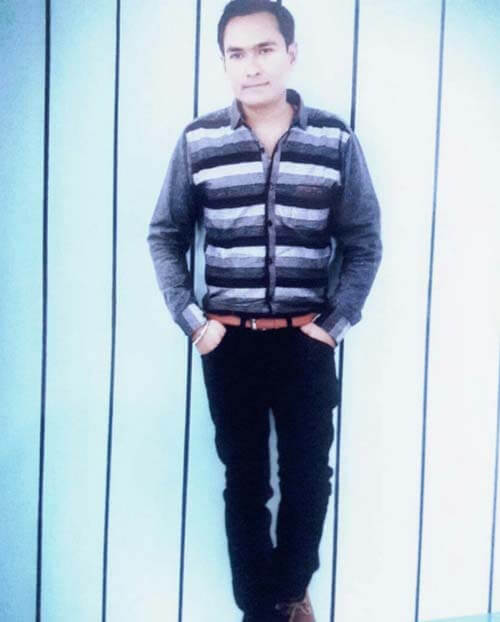 Name                          -Ravi Sawlani.
Date of Birth                -29 Sep,1987.
Time                            -05:25 P.M.
Place                           -Amravati (M.H).
Height                         -5′.6″.
Qualification                -HSC.
Complexion                 -Fair.
Contact At                   -9422157614,9422918026.
——————————–Family Background—————————-
Father's Name            -Mr. Nanakram Sawlani.
Grandfather's Name   -Late Shri Bhakhatmal Ji.
Brother                       -One (Elder).
Brother  Details          -Married With D/o Zhamndas
    Lalwani,Balaharsah.
Sister                         -Two (Married).
Business                    -1). Anand Gruha Udhyog
    Rampuri Kamp,Amravati
     2). Swastik Creation
     Cityland Complex,Amravati
Nukh Dadani             -Nagdev.
Nukh Nanani             -Vijay.
In Sindh                   – Dist-Larkana.