Manish Jeswani-rishtekhojo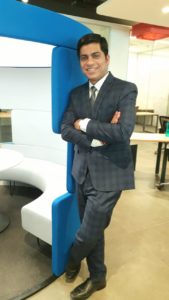 Biodata-
Manish Jeswani
Groom
16/07/1991
11:22:00 am
Jabalpur, Madhya Pradesh, India
5'10"
B.Com., CA
Fair
Good Looking
Associated with Chartered Accountants Firm, Pune (MH).,
Not Available
Not Available
Not Available
No
House No. 401, Monte Callros, 4th Bridge Road, Jabalpur (M.P.),
8717854345
Family Background-
Shri Amar Lal Jeswani,
Smt. Manju Jeswani,
:Late Shri Pratap Rai Jeswani.
1
None
1
None
None
None
Late Shri Ishwar Das Phoolwani, Pipariya, Pachmadi Road (M.P.),,
Tareja,
Phoolwani,
Sakhar,
Grand Mother : Late Smt. Nirmala Devi Jeswani.
Brother : 1 Elder Brother, Vinod Jeswani (Married).


Firm (Own): (1) Vinod Jari Gotewala (2) New Vinod Jari Gotewala.
All types of Garment accessories & raw materials in Wholesale,Shop No.141, Prince Street, Galgala, Jabalpur (M.P.).
House : Own.