Mamta Wadhwani .-rishtekhojo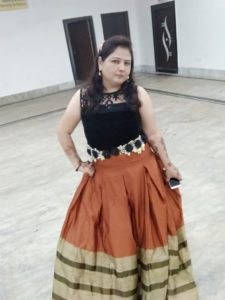 Biodata-
Mamta Wadhwani .
Bride
10/11/1984
3:00:00 pm
Satna, Madhya Pradesh, India
5'2"
B.A.
Fair
Not Available
Not Available
Not Available
Not Available
No
Shiv Shakti Niwas,Near Water Tank, Sindhi colonySatna(M.P.).
8717854345
Family Background-
Mr. Pooran Das Wadhwani.
Smt. Meera Wadhwani.
Late Mr. Fatan Das Wadhwani .
2
None
2
3
2
1
Late Shree Lalchand Rewa (M.P.) .
Wadhwa.
Shadroja.
Nathanshah Nayagoth.
Sister's Details : Married, Sunil S/O Late Girdhari Lal Khubchandani. Katni(M.P.). Brother's Detail's : 1. Married , Mr. Boolchand Ambwani Jabalpur(M.P.)
2. Married, Mr. Variyal Das Laxman Das Katni(M.P.).
Bussness :
1 Sona Sev Bhandar, Wholesale Kirana Marchents Lalta Chowk Satna (M.P.).
2. Manish Kumar Ramesh Lal Wholesale marchent of Pulses and rice, Purani Galla Mandi, Satna (M.P.) .
Home And Shop : own.