LAKHAN AILANI-rishtekhojo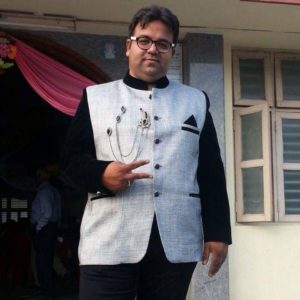 Biodata-
LAKHAN AILANI
Groom
29/03/1990
5:45:00 am
Khamgaon, Maharashtra, India
5'11"
B.Com.
Fair
Smart
SERVICE
700000
Occasionally
No
Occasionally Non-Veg
No
E - 1004 EMPIRE SQUARE NEAR AUTO CLUSTER CHINCHWAD PUNE 411019
9225621612
ailanipitamber@yahoo.com
Family Background-
PITAMBER AILANI
BUSSINESS
JYOTI AILANI
PARMANAND HARPALDAS AILANI
2
None
2
None
None
None
KATNI
MATTA
DAWRA
Jai Sacchidanand Ji ,
Ours is a moderate Hindu Sindhi Larkana family, hailing from Khamgaon Dist.- Buldhana, Maharashtra. We are followers of Shri Anandpuri Satsang.I am Married from Katni ( M P) D/O Late.Mr Hirdhomal Gangwani & I am handling own business with my sons and my wife is a homemaker. I have two elder sons; both are married and well settled in his life. Eldest one is managing our family Computers business married from Pimpri (Pune) D/O Mr.Kumar Chablani and the elder son is in the Real Estate business married from Ahmednagar D/O Mr. Rameshlal Kukreja. Now we are looking for an educated and easy-going girl who is nurtured with good moral values & also good cook.She should hail from a respected Hindu Sindhi family.