Er.Sumeet Sambhwani-rishtekhojo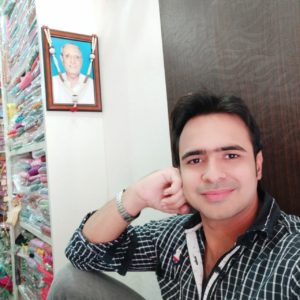 Biodata-
Er.Sumeet Sambhwani
Groom
27/12/1995
3:35:00 pm
Nanded, Maharashtra, India
5'8"
B Tech Mechanical Engineer ,University Sggs Nanded.,(Passout Year 2017)
Fair
Not Available
Owner of kirpal Saree Center Wholesale Cloth Stores Nanded.
Not Available
Not Available
Occasionally Non-Veg
No
Nanded, Maharashtra,
8766789281
Family Background-
Shri Kirpal Mohandas Sambhwani
Owner of Kirpal Saree Center Nanded
Smt. Harsha Kirpal Sambhwani (Housewife )
None
None
None
None
None
None
Partner Preferences : I wanna Caring & Loving Partner.
Work Experience : L&T Mumbai & Endress Hauser Aurangabad.
Blood Group : 0+
Diet : Both Veg And Non Veg.
Gotra : Larai
Zodiac : Aquarius