Dr. Manish Chetwani-rishtekhojo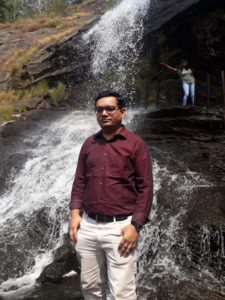 Biodata-
Dr. Manish Chetwani
Groom
27/08/1987
8:45:00 pm
Karanja (Lad)
5'6"
M.B.B.S., M.D. (Radiodiagnosis), D.N.B.
Fair
Good Looking
1. Worked with Apollo Hospital Chennal 2. Presently working At Jupiter Hospital Thane.
Not Available
Not Available
Not Available
No
Prakash Gurumukhdas Chetwani Neelsidhi Atlantis, Dwing, 402, Near Wonders Park, Sector 19A, Nerul (Navi Mumbai).
8717854345
Family Background-
Shri Prakash Gurmukhdas Chetwani.
Working As Executive Engineer M.S.E.B.. At Bhandup, Mumbai.
Smt. Asha Prakash Chetwani .
Late Shri Gurumukhdas Chetwani.
None
None
None
2
None
2
Late Kakkumal Budharmal Angnanai Morshi, Dist. Amravati..
Setya .
Karda .
Vangana, Dist. Larkana.
Sister's Details :
1. Dr. Nitu (B.H.M.S., M.B.A..) Married with Mr. Ashishkumar Kanhaiyalal Navlani, Kurud, Dist. Dhamtri (C. G.).
2. Dr. Roshani (M.B.B.S., D.A., D.N.B.) Married with Dr. Nitinkumar Sadoromalji Manwani, (M.B.B.S., D.C.H., D.N.B. Fellowship), Mecosabagh, Nagpur.

Permanent Address : Anupam Milestone, Ring Road, Next to Hotel Magic Food Court, Nagpur.
Uncles Details : 1. Maheshkumar Chetwani.
2. Sunil Kumar Chetwani (M/s. Satyam Provisions), Karanja (Lad.), Dist. Washim.