Dipika Nagdev-rishtekhojo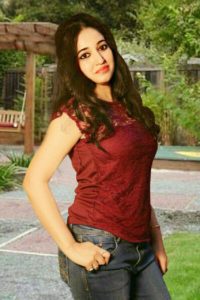 Biodata-
Dipika Nagdev
Bride
18/12/1988
Nizamabad, Telangana, India
5'5"
Bachelor of Commerce In Computer Science.
Very Fair
Attractive
Self Employed.
Not Available
Not Available
Not Available
No
Beside Police Ground, Ground Floor, Yellamagutta Nizamabad.
9165303343
Family Background-
Shri Ghanshyam Nagdev.
Smt. Bhavna Nagdev.
Late Shri Ramsingh Nagdev.
None
None
None
1
None
1
Late Shri Kishan Das Bhurani (Naniji - Smt Asha Bhurani)
Sister's Details : Simran Thakur (Married and settled in Hyderabad)
Grand Mother Name : Late Smt Parmeshwari Nagdev.
Office Addresss: Roshini Surgical Traders, SR Mallaiah Complex, Hyderabad Road, Nizamabad.