Deepesh Ramchandani-rishtekhojo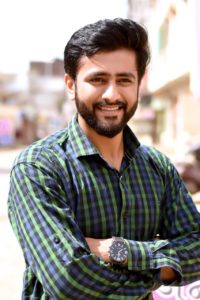 Biodata-
Deepesh Ramchandani
Groom
12/06/1993
1:25:00 pm
Burhanpur, Madhya Pradesh 450331, India
5'10"
Chartered Accountancy from The Institute of Chartered Accountants of India.
Fair
Smart
Working as a Deputy Manager with Consultancy firm, Deloitte Haskins & Sells, LLP, based in Pune.
Not Available
Not Available
Not Available
No
C/o Ashokkumur Ramchandani, Katni Camp, Sindhi Colony, Near Anandpur Ashram, Burhanpur .
9907644426,7999776211, 8200744325 .
Family Background-
Shri Ashokkumar Ramchandani .
Mrs. Kanta Ramchandani.
Late Shri Ghanshyamdas Ramchandani
1
1
None
None
None
None
Shri Chunnilal Lalwani, Khandwa (MP),
Dudhja.
Phoolwadhwa
Nawabshah Dist. Sahiti ,
Our Firms:
1. M/s Hariom Kirana. Dakwadi, Burhanpur.
2. M/s Kanha Fashions, Burhanpur
Grand Mother : Smt. Satibai Ramchandani.