Bharti Hirani-rishtekhojo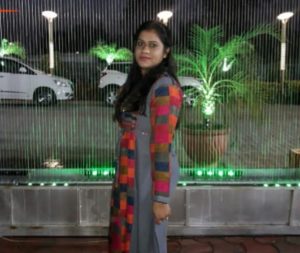 Biodata-
Bharti Hirani
Bride
30/01/1995
3:07:00 am
Banswara, Rajasthan 327001, India
5'2"
B.com,M.com. (Accountancy and Business Statistics).
Wheatish
Smart
No
No
Occasionally Non-Veg
Yes
Rajkumar Hiranit (Own), 43. Nathelav colony Banswara.
9461422395
Family Background-
Shri Rajkumar Hirani
Bussinessman ( 1.Sonu Shoe Store (Own), (Wholesale or Retail), Old Bus Stand, Banswara 2.Basant Boot House(OWN) (wholesale) Near Girls Collage Banswara )
Smt. Seema Hirani. (Housewife).
Late.Shri Aashudol Hirani..
None
None
None
1
None
1
Tulsi.
Tharushah ( Sahiti).
My prefence to my partner is they have own business for wholesale or retail or a govt.employee they have own house & don't matter how educated you & also don't matter to any city or town
Uncle Name :
1. Late. Sh. Navendram Hirani, (Past Chairman of Sindhi Samaj Banswara.
2. Late. Sh. Arjun das Hirani (Own footwear Bussiness ).
Sister 's Details : One sister Married At Sumerpur
Arpita Harchandani W/o
Girish ji Har chandani (Own Bussiness for Footwear).