Bhagvandas Tarani (Judge)-rishtekhojo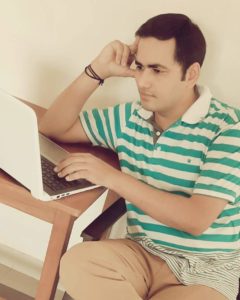 Biodata-
Bhagvandas Tarani (Judge)
Divorcee Male
09/12/1980
3:00:00 pm
Godhra, Gujarat, India
6'0"
Very Fair
Attractive
Judicial Magistrate (Judge)
15-20 Lakh
No
No
Veg
No
Currently Posted at Olpad, Surat, Gujarat.
9725891280
bhagwan.80@gmail.com
Family Background-
Ishvarlal Bhojumal Tarani
Cloth Business
Bhagvati Ben
Bhojumal
1
None
1
3
None
3
Griglani
Tarani
Griglani
Larkhana
Currently I am posted at Surat, Gujarat as *JUDICIAL MAGISTRATE (JUDGE)* I have done my MBA in Marketing from Pune University and Law from Mumbai University in 2006
I am the youngest one in all my family , all brother and Sister married except one sister, Who is Additional District Judge At Bhavnagar, Gujarat. All are well settled in their life.