Ashwin Kumar Mansukhani-rishtekhojo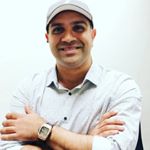 Biodata-
Ashwin Kumar Mansukhani
Groom
23/12/1985
10:55:00 pm
Singapore
6'0"
B.E.
Very Fair
Smart
Managing Director
8000000
Occasionally
No
Non-Veg
No
Singapore
81868761
ash_van_nistelrooy@hotmail.com
Family Background-
Pritam Mansukhani
Managing Director
Jaya Pritam Mansukhani
Bhagwandas Mansukhani
1
1
None
None
None
None
Please let me introduce myself. My name is Ashwin and I am born and bred in Singapore and this has been my home for the last 34 years. I have served in the Republic of Singapore Air Force as a Dedicated Crew Chief as part of my National Service Requirement in Singapore. I am a qualified engineer and a graduate of Nanyang Technological University (NTU) with a Bachelors in Electrical and Electronics Engineering. I also hold a Diploma in Electronics, Avionics and also a network engineer with CCNA network qualifications. I have worked in Honeywell for over 2 years right after my graduation as an Application Engineer before joining my family business. I am now the Managing Director in my family business handling daily and overall operations of the company.

In terms of personality, I am a very driven and ambitious individual with a go-getter attitude and mindset, and I am always striving to be the best at whatever I do. Highly motivated and driven, I am full of energy and a highly practical individual. Hard-working, driven, progressive and always thinking about moving forward and ahead no matter what the circumstances. I live a life of positivity and optimism and always with a smile my face. Spirituality is a very important part of my life and life is always much more than what meets the eye. A pure hindu and strong believer of the religion and faith.
I come from a very small and loving family of four people. In my family, there are my mom, dad, my younger brother and myself. My dad is semi-retired and running the business with us. My mom is a loving homemaker. My younger brother is 28 years old and he is a qualified accountant and he has joined our family business to handle a selective department and group of clients.

My hobbies and interests are football- (a diehard Manchester United and Barcelona fan), cycling, running, jogging, gym, swimming, table tennis, fitness and sports related activities. I also love to watch Netflix and movies and a big fan of George Clooney, Vin Diesel, Dwayne Johnson and Jason Statham. Likes reading books-mainly business books and self-help books. I am also an avid traveler though most of the destinations I have travelled to are part of my business and work travels. Lastly, I like to keep up with politics, economy, business, travels, food, sports, fashion and various other topics and activities.

What I am looking for- I am not here to look for a wife only, i am here to look for a best friend and buddy. I believe more in the concept of 'us' in a relationship rather than 'you and me' kind of concept. The relationship I am looking for is that of a best friend, someone who will hang out with you, share some interests, build on the strengths of each other and grow with each other, enjoy the finer things of life with you, travel together, supporting each other in all aspects of life, building a home together and a family together. As much as i would love to have a best friend and partner, my parents would want someone who will be a daughter to them and with a lot of love, care and respect for each other- someone whom will be one of us and part of us.

Looking to meet like-minded potentials and the rest will be history :) . Looking to be in touch with serious parties who come from a genuinely serious, decent and good family background. Looking for a nice, kind hearted, loving and simple lady who will be happy with her life and her family.