Ashish Jethwani-rishtekhojo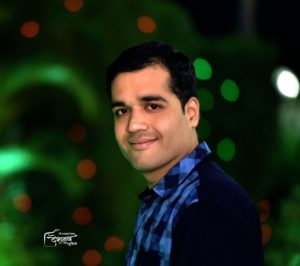 Biodata-
Ashish Jethwani
Groom
27/11/1993
6:50:00 pm
Burhanpur, Madhya Pradesh 450331, India
5'10"
B.Com.
Fair
Smart
Bussines -Wholesale Trading Cosmetics & Stationary.
Not Available
Not Available
Not Available
No
Shri Shrichand G. Jethwani , Sindhi Colony,Katni Camp, Opp. Smart Kids Fun School, Burhanpur..
8717854345
Family Background-
Late Shri Shrichand Jethwani.
Mrs. Ishwari S. Jethwani.
Late Shri Girdharilal Jethwani.
None
None
None
2
None
2
Late Motiram Manwani,Dal Mill Kanpur U.P..
Dumba/
Lulla.
Nava Gouth Dist.Dadu .
Sister's Details :
1. Married At Pune Pimpri With Ravi Idnani.
2. Married At Dondaicha with Dhiraj Bagjai.
Firm :
Deepak Stores,Subhash Chowk, Burhanpur.

Full Name-Ashish Jethwani
Marital Status-Groom 
Manglik-No
To See Profile's Detail Visit- rishtekhojo.com